Archive for 'March, 2012'
5 results.
Oh these jokers again. Sorry about the incredibly late update everyone, (IT'S ALMOST MIDNIGHT HERE! talk about late) but it was midterms week and this particular page took a lot of work!! But nevertheless, it's here!!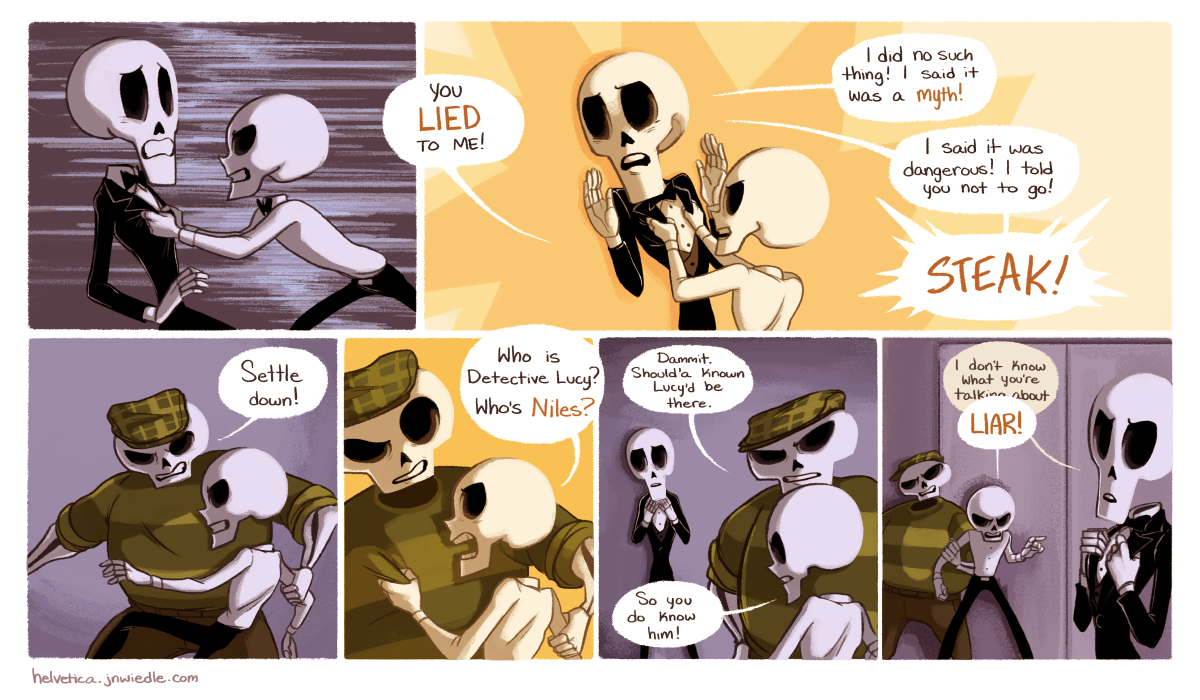 Lucy should have also told Helvetica that throwing tantrums isn't going to give him all the answers he wants, either.